Welcome to North West Wholesale Pool & Spa. We are a Canadian-based company and take pride in offering a full spectrum of pool and spa components and supplies.
Our customers are both homeowners and commercial pool service providers who are looking to save money on their swimming pool equipment and supply needs. Our motto: "Go where the Pros Gos!"
North West Wholesale Pool & Spa is the oldest swimming pool company in Western Canada and has been in business since 1959. North West Wholesale started as a single person operation installing pools in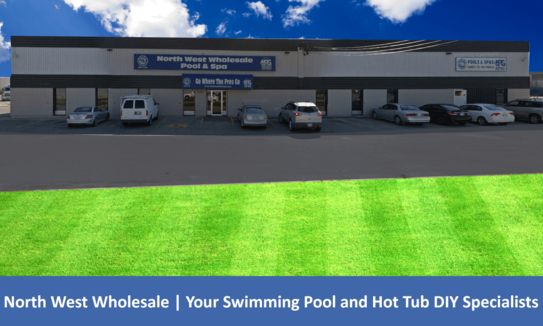 Winnipeg. The story goes the owner's children spent their summers playing at "the beach" (the sandpiles beside the pool installs dad was doing). Over time, the company has grown to a full retail and wholesale operation focusing on supporting DIY pool owners and pool professionals. In 1994, North West entered the internet age to support pool & spa owners across Canada, the USA, and even the world.
We are part of the Independent Pool Group of Canada: a collective of over 60 independent pool & spa providers Canada-wide. As a group, we provide a buying network to help our customers Canada-wide, pass on savings to our customers, and determine the build standards for many of our products.
In our history, we are proud of have shipped tens of thousands of orders, from large pool kits to the smallest of pool parts, from coast to coast to coast: from Vancouver Island, to the NWT, to Newfoundland and all areas in between.
Canada is a huge geographic country so we know shipping is important. Freight in Canada and in the U.S. is pre-paid, or a freight allowance is given, on most orders. Wherever possible, we strive to provide free shipping to Canadian customers for small package items. Shipping overseas is quoted on a per item basis.
READ OUR BLOG FOR GREAT HOW TO
TIPS AND TRICKS